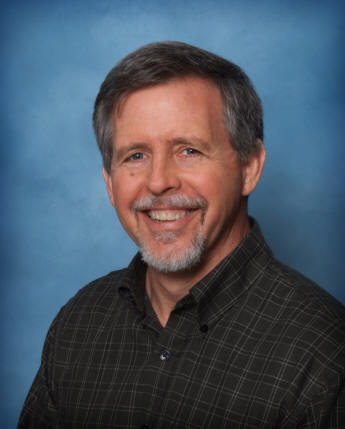 Dave is a Texan, through and through. Born and raised in Dallas, he went away to college in East Texas (Stephen F. Austin State University) where he met Kathy. After they married, Dave and Kathy shared the Dallas Seminary experience and then moved to San Antonio, where they were among the five couples who launched Northwest Community Church in 1982.
Dave and Kathy are currently enjoying an "empty nest" now that their three children are grown. Ben and Melissa are the proud parents of Sadie and Carson. Zach is adventuring through life with his wife, Courtney. Erin is living and working in San Antonio.

For recreation, Dave stays in shape with Crossfit and goes backpacking as often as possible. He tries to get away to the mountains of Colorado during the summers for a week-long trek and then takes a few mini-trips throughout the year to favorite Hill Country state parks and to west Texas' Big Bend Ranch State Park. He and Kathy regularly hike the trails at close by natural areas and parks.
In addition to loving the normal activities that come with pastoring, Northwest has encouraged Dave's interest in Missions through the years. Opportunities in recent years have included nearly annual trips to Russia (1999-2008) and trips to Uruguay, South America and a recent trip with a group from the church to serve in Kenya.
Serving our San Antonio community is an increasingly great passion for Dave. That passion is shared by many from the church who shepherd some of our city's homeless population and provide groceries for needy families.
Dave is convinced that the local church is the best place to experience genuine worship and transformational community in our "hurry-up" world. For that reason, Dave hopes to see everyone who calls Northwest Community Church "home" involved in genuine, soul-to-soul relationships where life touches life.
The church has always embraced a solid commitment to Scripture as well as a free-grace orientation, and these commitments reflect Dave's personal priorities. We are committed to the passionate pursuit of life-changing relationships with God, with each other, and with our world.

Dave invites you to join us in the pursuit!